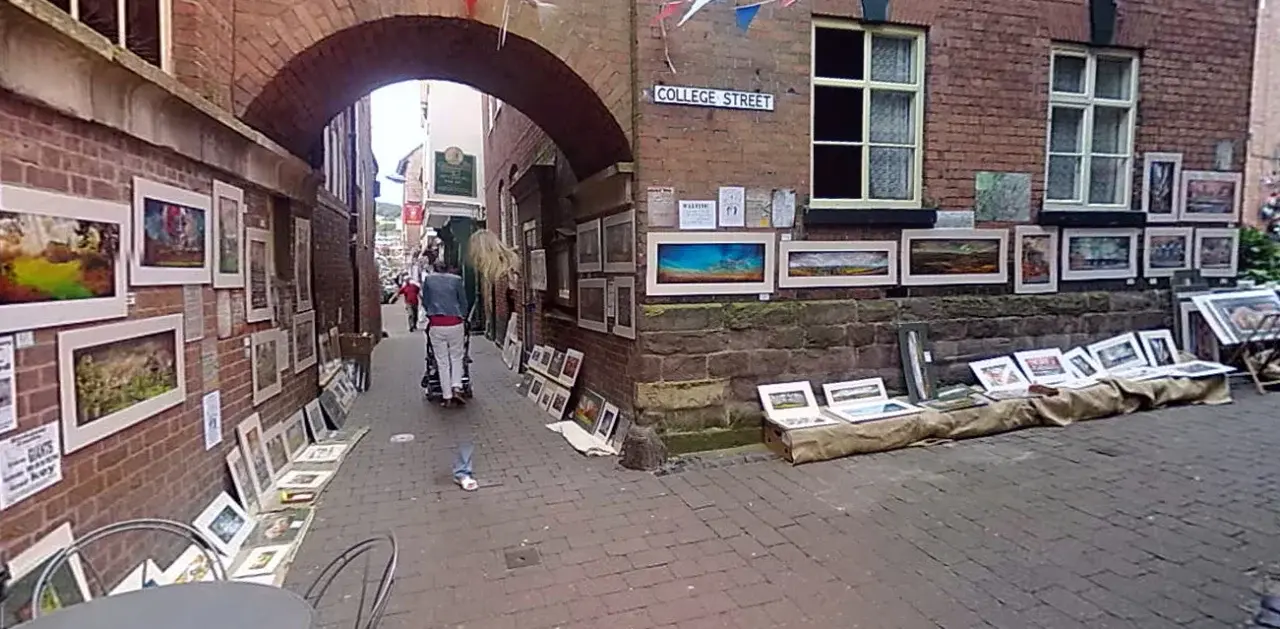 Like I said, I'm a witch photographer innit
I take photos of witches, fairies, ghosts and giants.
Recently qualified to do the dragons too. Wouldn't do them before. Too dangerous. They burn you, eat you and spit out your bones. Well… You don't want it do you?
I'm a Chartered Member of the Witch Photographers' Guild. OK, I'm the only member of the guild, it gets a bit lonely at meetings…If ever you want to come along : )
I run a regular market stall and exhibition in Ludlow's Buttercross market and down Church Street when Ludlow's burghers & bourgeoisie aren't chasing me off.
I also appear, magically at various other locations around Shropshire, like Shrewsbury, like Bishops Castle. Depends on the markets, really.
You can find out where I'm going to be next by checking my Facebook site.
Other outlets
There are also other Shropshire distributors who carry a selection of stock:
Ironbridge – The Antiques, Arts & Crafts Centre in the Merrythought Estate
Bridgnorth – The Indoor Market on the High Street by the Old Market
Shrewsbury – Get the Picture on Longden Coleham, opposite Boots
Much Wenlock– The Pottery on Sheinton St
Handy tubes
I post out the pictures in tubes, so they're unmounted, unmatted and unframed. They're signed, with all the data sheets. These are supreme, highest quality giclée prints.
Printed at the hyper-detailed 5760 x 1440 dots per inch. This means you can and should study them with a magnifying glass.
They don't fade in the sun, so you should get 100 hundred years before there's any colour shift at all. I tell people they'll last 1,000 years, if it doesn't bring it back.