Soon, after the beginning of this universe, space fairies set about building primordial black holes. Trillions of billions of millions, each, no bigger than a microscopic part of an electron (see below).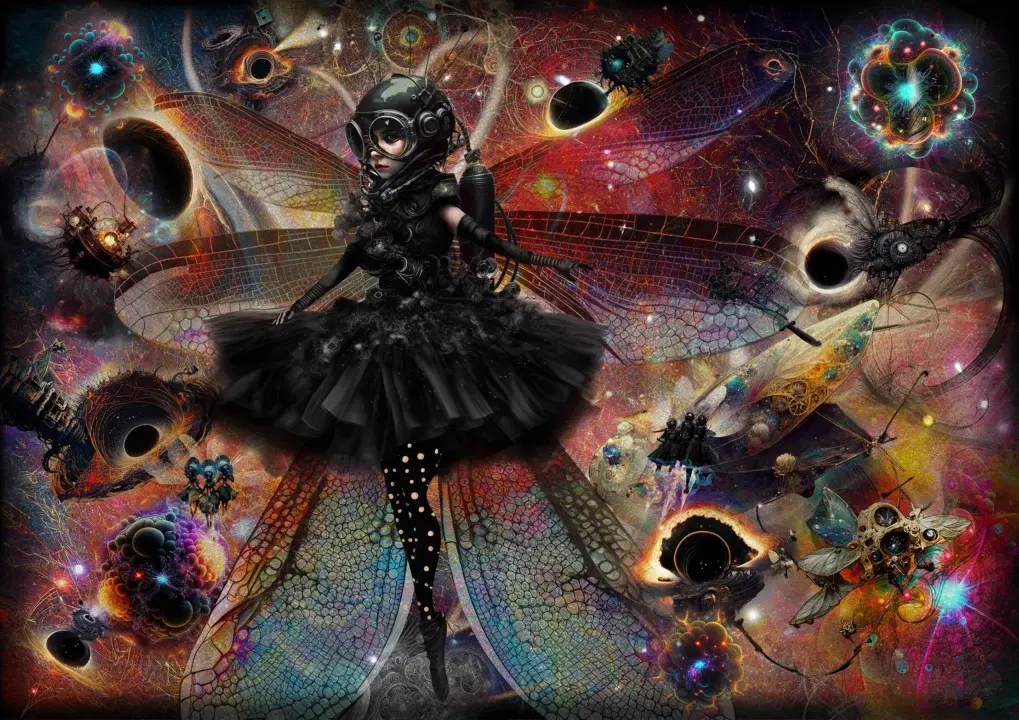 That's very, very soon after the very, very beginning, when things were still very, very dense. And everything, all the universe, was no bigger than 10 light years in diameter. That's our star and a handful of nearby stars. From about 1 second after the bang, up to maybe 10 years later, during this primordial fireball, when the universe was only 100,000 light years wide, about the size of our Milky Way. Perhaps, this was the big part of the big bang. Of course, the numbers depend on which fairy you talk to, what they conceive a second to be and how long is a light year, anyway.
Using infernal, complex machinery and mathematical spells, they boil quarks down even smaller. I should remind you, dear reader, a quark is a part of a proton and here on Planet Earth you need your own particle accelerator to see them, albeit, very very briefly. Or, a lift on a fairy spaceship, as a contracted witch photographer. Atoms are made of protons, neutrons and electrons, but atoms, otherwise known as 'matter' won't come along till later.
The fairy machines squash and squish till their victims "pop" and collapse in on themselves. Of course, not the sound "pop" as there's no sound – no one can hear you scream, in space.
To get a sense of the sheer smallness, a black hole, with the mass of our Planet Earth, would be the size of a pea. Sugar snap or marrowfat, the Earth scientists, are a bit vague on the exact size. But, these, teeny tiny primordial black holes weigh about the same as Mount Everest. And that would be a BIG micro primordial black hole, I'm reliably informed.
So, pick up a pea and see if you can spot Mount Everest on your hand held 'Planet Pea.' OK. Now, you have your eye in, see if you can spot a pea on that Mount Everest on Planet Pea? Wow! You've good eyes. Or a Hadron Collider in the shed; where you boil your peas?
That light cannot escape from these teeny-tiny black hole monsters, but space fairies and their machines can buzz about like bees on flowers, amazes me. With all the warnings, that I am not to go near these microscopic bottomless pits. And… There's so many, all over, all around me, trillions of billions of millions being squashed and popped.