Description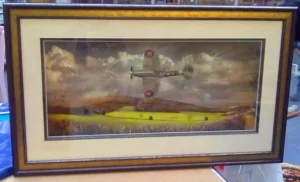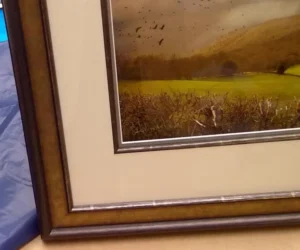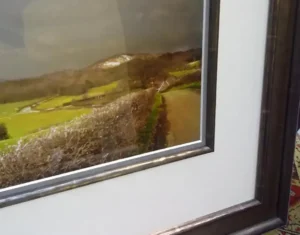 History of Wrekin aircraft crashes
7 November 1939. Airspeed Oxford. P1845. Crashed near the summit of the Wrekin in bad visibility.
25 September 1940. Avro Anson. L7071. Flew into overhead wires at Eaton Constantine near the Wrekin.
26 October 1941. Bristol Beaufighter flew into the Wrekin in bad weather on training flight. Incident lead to a warning light being erected on the Wrekin.
7 December 1941. Japanese forces attack the US Fleet at Pearl Harbor at 5.15pm GMT.
And Spitfire Mk II P7746 NX-K 131 crashed into Little Hill on the Wrekin during a snowstorm. Named: 'City of Bradford' Commissioned with 54 Squadron on 04/08/41, flying out of RAF Castletown, Castletown, Scotland.
Stat
Mk II
Span
36 ft 10in
Length
29 ft 11in
Engine
Merlin XII
Horsepower
1175 (1050 at 13,000 ft)
Max Speed
357 mph at 17,000 ft
Range
500 miles max
395 in combat
Ceiling
37,200 feet
Rate of climb
2.995 feet/minute
Time to 20,000 feet
7 minutes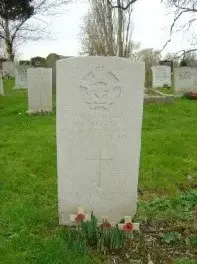 Atcham's St. Eada Cemetery. Metcalfe, Horace Albert. Sergeant, 402962, Royal Australian Air Force.
Died 07/12/1941. Aged 24.
Son of Albert and Edith Mabel Metcalfe, of Wallsend, New South Wales, Australia; husband of Margaret Metcalfe, of Shortland, New South Wales.
The early days of World War II for 54 Squadron, were spent patrolling the Kent coast, until, in May-June 1940, the unit provided air cover for the evacuation of Dunkirk. The Squadron was heavily engaged in the Battle of Britain, until it moved north to RAF Castletown, in November 1941 to regroup, prior to undertaking coastal patrols. In June 1942, the squadron was moved to RAF Wellingore, to prepare for moving to Australia.
7th December's snow storm was not a good day for flying in Shropshire. There were at least six aircraft crashes, including four deaths, the two in a Dominie, 1st Officer Gasser, ATA in Hurricane Z5663 at Button Oak and Sgt Metcalfe, RAAF in Spitfire P7746 near the Wrekin and Spitfire L1005. Of the six Spitfire accidents mentioned in 57 OTU ORB as crashing that day, two more came down in Shropshire; P9446 crashed at Bratton RLG and R6963 at Montford Bridge airfield.
3 January 1942. Hawker Hurricane L1695. Aircraft hit wires at Eaton Constantine, though unauthorised low flying.
17 February 1943. Airspeed Oxford P8973 No.ll(P) hit the top of a small hill whilst low flying but managed to continue near Eaton Constantine.
5 January 1944. Miles Masters AZ726 and DM314. AFU Formation Flying exercise lead to mid air collision.
23 April 1944. P47 – Thunderbolt 41-6585. Mid -air collision.
17 December 1945. Airspeed Oxford LX530 21(P) Aircraft crashed into the Wrekin Hill.
12 September 1952. Avro Anson Mark T21. Crashed on the Wrekin.
8 January 1994. Mooney M20J G-BSKJ. Aircraft flew into the Eye of the Needle on the summit of the Wrekin Hill.
Many people have heard a ghost plane over The Wrekin. Which of the above planes haunts The Wrekin is moot, but reports have also been heard of the ghostly con trails seen high above the clouds. Could these be the memories of Sergeant Metcalfe's heroic feats over London during The Battle of Britain?